The image Showcase module allows you to display images on devices. It's an excellent module for showcasing your web design work in a beautiful way. There are 26 device mockups available. This module also allows you to upload multiple images and have them displayed on the device you have selected in a slider form. You can enable Loop and Autoplay options, control slider speed and duration and select animation type (Fade, Slider & Coverflow effect).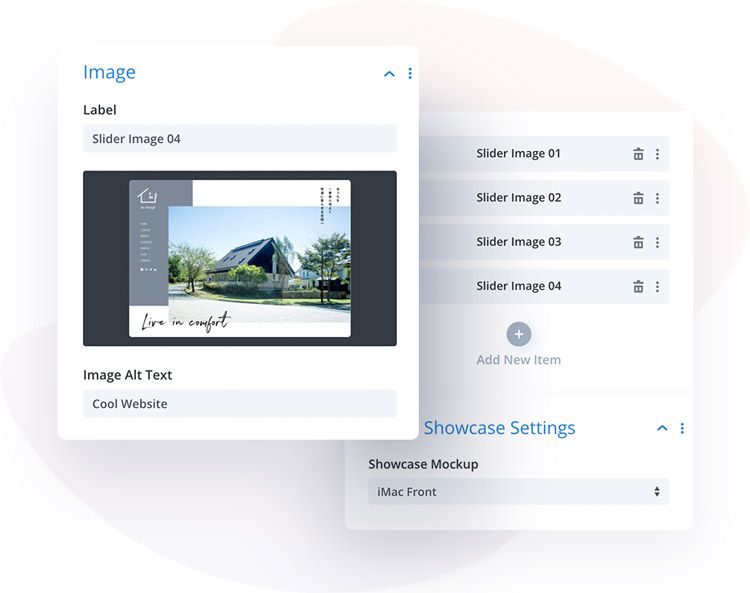 Content
In the Content tab, you can upload an image or multiple images. Each image child module has 3 controls: Label, Upload Image and Image Alt Text where we can add image titles for SEO purposes.
Image Showcase Settings
In this tab, you can select the device you want to use for your Image Showcase module. You can select 1 of 26 device mockups where your uploaded images will be displayed. There are 4 devices available: desktop computer, laptop, tablet and 2 mobile phones (dark and white).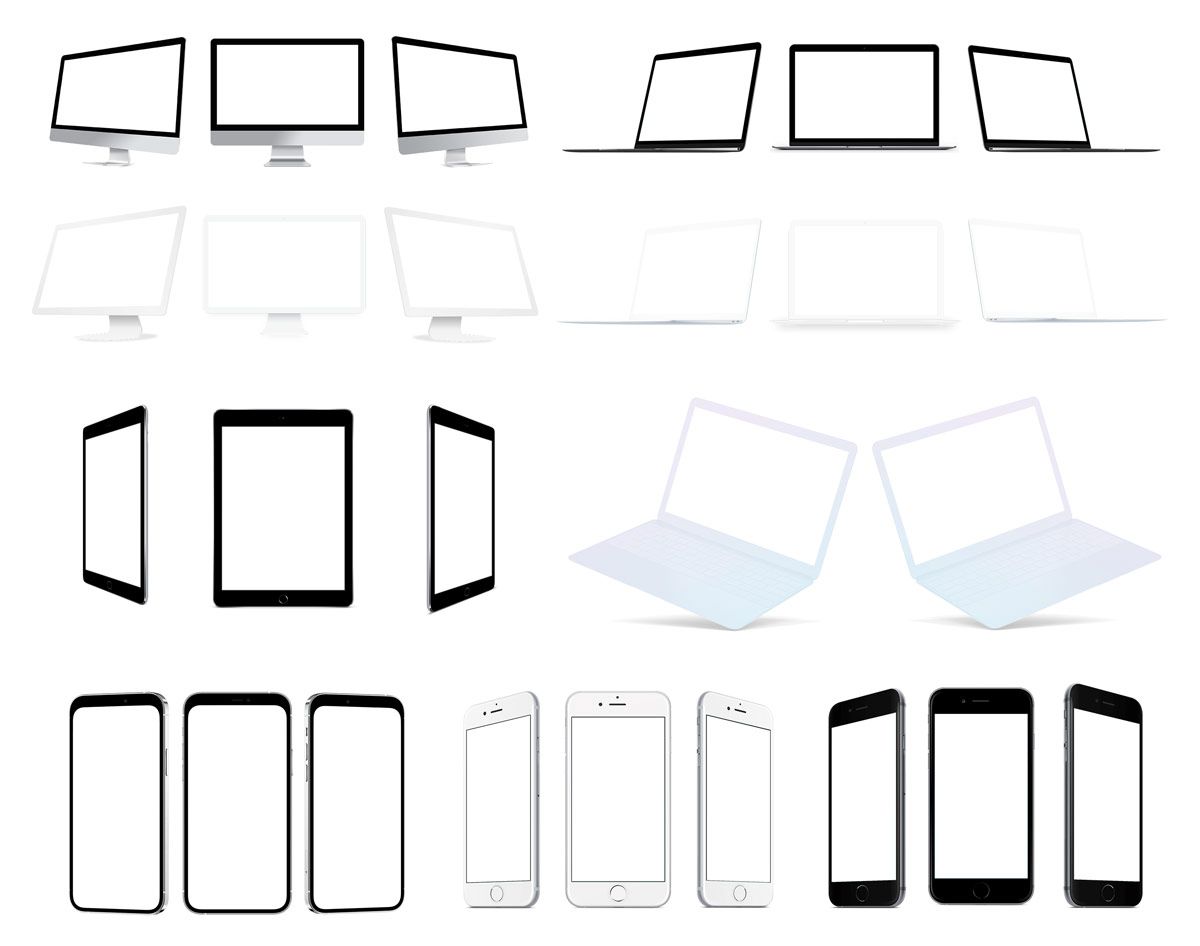 Carousel Settings
If you upload multiple images, then in this tab you can control your slider settings. You can select 1 of the 3 slide animations (Fade, Slide and Coverflow), tweak animation speed and duration, enable the Autoplay and Loop option.