The Typing Text module allows you to add catchy text animations to your website. You can add animated text as well as non-animated prefix and suffix text – and each of them can be easily customized in the Design tab. Create stunning text effects to make your website more dynamic!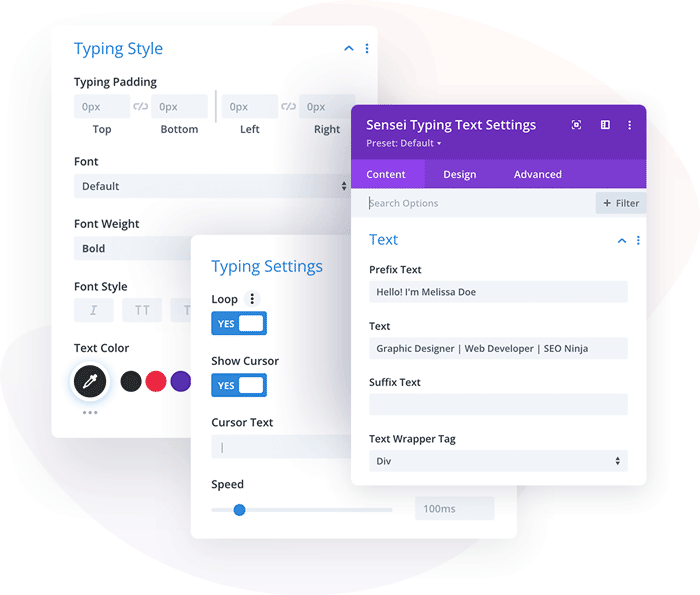 Content → Text
In this section, you can manage the text displayed within the module. If you want to type multiple sentences, simply use the pipe "|" character to separate them.
You can also add Prefix Text, Suffix Text, and Cursor Text, and switch the Flex Direction to Row or Column.
Content → Typing Settings
Here you'll find all the core settings for the typing text effect. You can enable the Loop option, Show/Hide Typing Text Cursor, and set the animation speed, back speed, and back animation delay.
Design
In the Design Tab, you'll find the customization options for all of the Typing Text module elements, as well as the default Divi module settings.
Text Style – General settings for all texts
Prefix Style – Customize Prefix text
Typing Style – Customize Typing Text style
Suffix Style – Customize Suffix text style
Cursor Style – Customize Cursor style