Easily add Star Ratings to your Divi website! This flexible module allows you to add and customize star ratings on any page. It has plenty of useful settings, like a star rating scale, so you can define your scale, whether 3, 5, 10, or more. It also allows you to add decimal values, switch the Display Type (Block/Inline), and show the rating number. All these elements can be easily customized in the Design tab.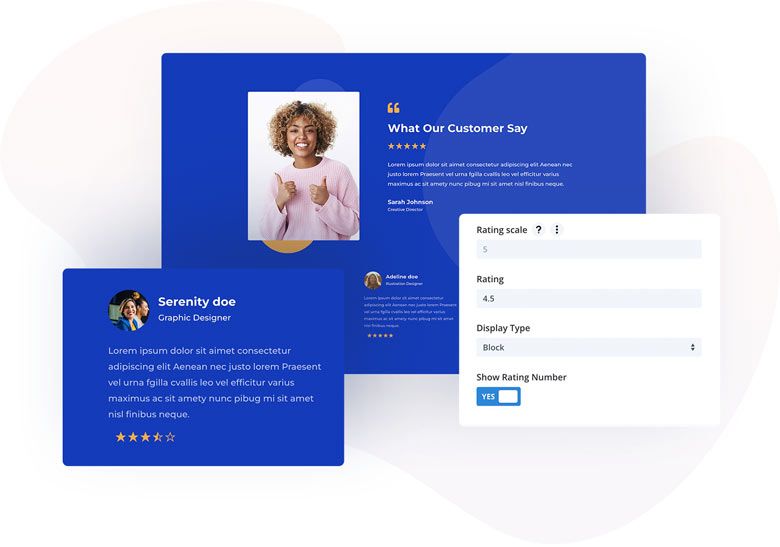 Content → Rating
In this section, you can add the Title, Description, Rating Scale, and Rating, select the Display Type (block/inline), and enable/disable the Rating Number. The best part: you can pull the rating scale and the rating dynamically from custom post fields.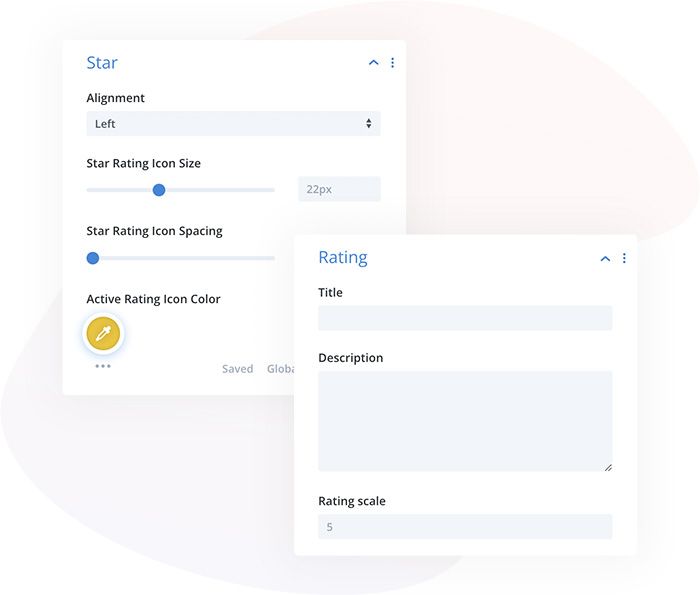 Design Settings
In the Design settings, you can customize each Star Rating module element.
Text – Customize the Title and Description text.
Star – Customize the Star Rating style – change alignment, size, icon spacing, color, and more.