Adding Breadcrumbs to your site will not only improve overall site navigation and the user experience, but it's also good for SEO. This module allows you to easily include Breadcrumb navigation on any page, and customize it to fit your website's style and company branding.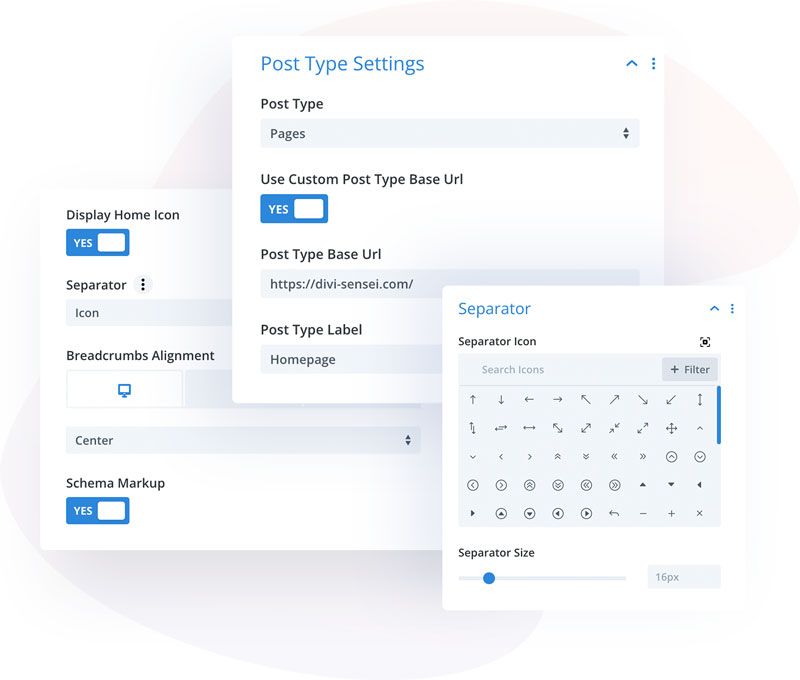 Content → Settings
In this section, you can Enable Custom Homepage with custom text and link, Enable the Homepage Icon, select the Breadcrumb Separator, and enable Schema Markup.
Design Settings
In the Design settings, you can customize each breadcrumb element.
Home Icon – Customize the Home Icon color (default/hover/active) and size.
Item Style – Customize the breadcrumb style. You can tweak the font, color, box background, padding, border, box-shadow, and more.
Active Item Style – Customize the active breadcrumb style.
Hover Item Style – Customize the Breadcrumb style on hover.
Separator – Customize the Breadcrumb separator.